Positive Training for Positive Results
Paws On the Avenue has a professional trainer that we have contracted to refer clients to and to lead our training classes in the store. We focus on Private Training, Yoga, CGC, Potty. Our dog trainer, Cora Ciaffone is a certified pro. Training focuses on correcting behavioral issues without the application of fear, pain, or intimidation so that dogs can enjoy the learning process and absorb their training.
Cora Ciaffone CPDT-KA, RYT-500, Certified AKC, CGC Evaluator
561-809-2432 - www.Dogslove2train.com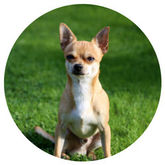 Puppy Training
Signing up in pup courses before three months old can be an exceptional means of enhancing training, reinforcing the human-animal bond, as well as socializing young puppies in an setting where danger of ailment can be minimized. In general, puppies can begin puppy socializing courses as very early as 7-8 weeks of age. Pup socialization courses provide a secure as well as orderly means of mingling puppies and also quicker improve their responsiveness to requests. Early and sufficient pup socializing and programs of positive pet dog training can go a long way to stop actions issues as well as boosting bonding between humans and also pet dogs. While the very first three months is one of the most essential pup socializing period in a young puppy's life, owners of young puppies that have actually passed this turning point are strongly urged to continue to mingle their pups to as lots of people, pet dogs, and areas as practical.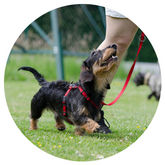 Beginner Training
Beginner training for pets is important. Pet dogs aim to please, so with these beginner approaches and also strategies, they will supply your dog's possibilities to make you satisfied. Our training courses start with the traditional sit, stay and come. But as your pet breakthroughs, we offer more tough requests that are supplied in our other training courses! These are created to keep your pet dog involved and on their toes.


K9 Good Citizen
Here at Paws On the Avenue, we specialize in pet dog behavior modification. Pet behavior modification is where we change existing dog actions. This consists of however is not restricted to training in or changing chain rules, eating, dog source guarding, barking, splitting up stress and anxiety, leash lunging, leash aggression, dog-on-dog hostility, and also pet dog to human aggressiveness.

WHAT LAKE WORTH BEACH CUSTOMERS ARE SAYING
We love our customers from LAKE WORTH BEACH areas around Hypoluxo, Manalapan, Hypoluxo Village, Seminole Manor, Lantana, South Palm Beach, Atlantis, Lake Worth, Palm Springs, Lake Clarke Shores, Glen Ridge
Come visit our Holistic Pet Market in LAKE WORTH BEACH, FL specializing in quality food, treats, and supplies for cats and dogs.